MOBILE EXPERIENCES
Mobility breaks down barriers to access and transaction. It provides limitless opportunities to connect with consumers and drive engagement and conversion.
Whether it's leveraging mobility to reach a consumer in one market at an event, on the street or at retail. Or it's traveling from coast-to-coast, we know how to navigate the world on wheels.
As an agency, we go far beyond the build-out – be it modular or from scratch – to strategize a turnkey solution. It's not just about brand visibility, but understanding how to create an intimate environment to deliver an unforgettable experience.
CASE STUDY
BREAKING BAD DVD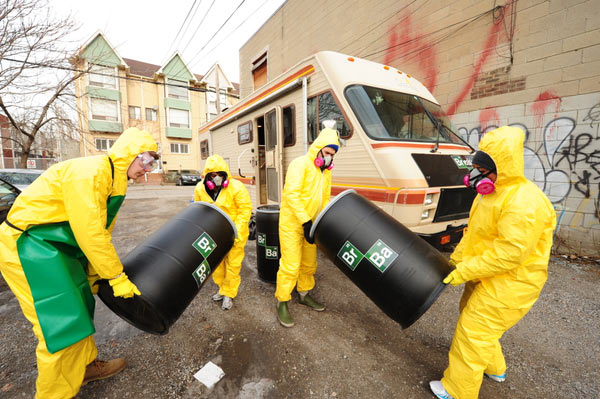 CHALLENGE
Rally fans and deliver a memorable campaign for the DVD release of the final season
SOLUTION
Recreated iconic experiences from the award-winning show
Sourced and customized an authentic 1986 Fleetwood Bounder RV complete with a "meth lab"
Invited consumers to live and be a part of the Breaking Bad series – cooking "meth" candy – and sharing their experiences on social media
Fans were encouraged to follow the RV's road trip on Twitter @BreakingBadRV and Facebook

Facebook.com/BreakingBadRV

2 week campaign garnered national media coverage and brought fans from near and far to take part in this one-in-a-lifetime experience
RESULTS
5,359,471
campaign impressions gained (PR and online)
SOLD OUT
Retailers in the immediate vicinity of the activation regularly sold out of the DVD Box Set
95%
in-store sales lift
235%
online sales lift