EXPERIENTIAL MARKETING
Creative solutions for cutting through the clutter, and improved tools to measure engagement has moved EXPERIENTIAL MARKETING from an after-thought to an integral part of the marketing mix.
Our team works closely with clients to understand their consumer needs, uncover insights and develop out-of-the-box campaigns to capitalize, and integrate with agencies to extend reach beyond the activation.
Past programs have included pop-up stores, sampling, high-impact promotions, street team and guerilla marketing campaigns. Each of these share a relevant consumer connection delivering measurable results.
CASE STUDY
MAYBELLINE #PUMPEDUP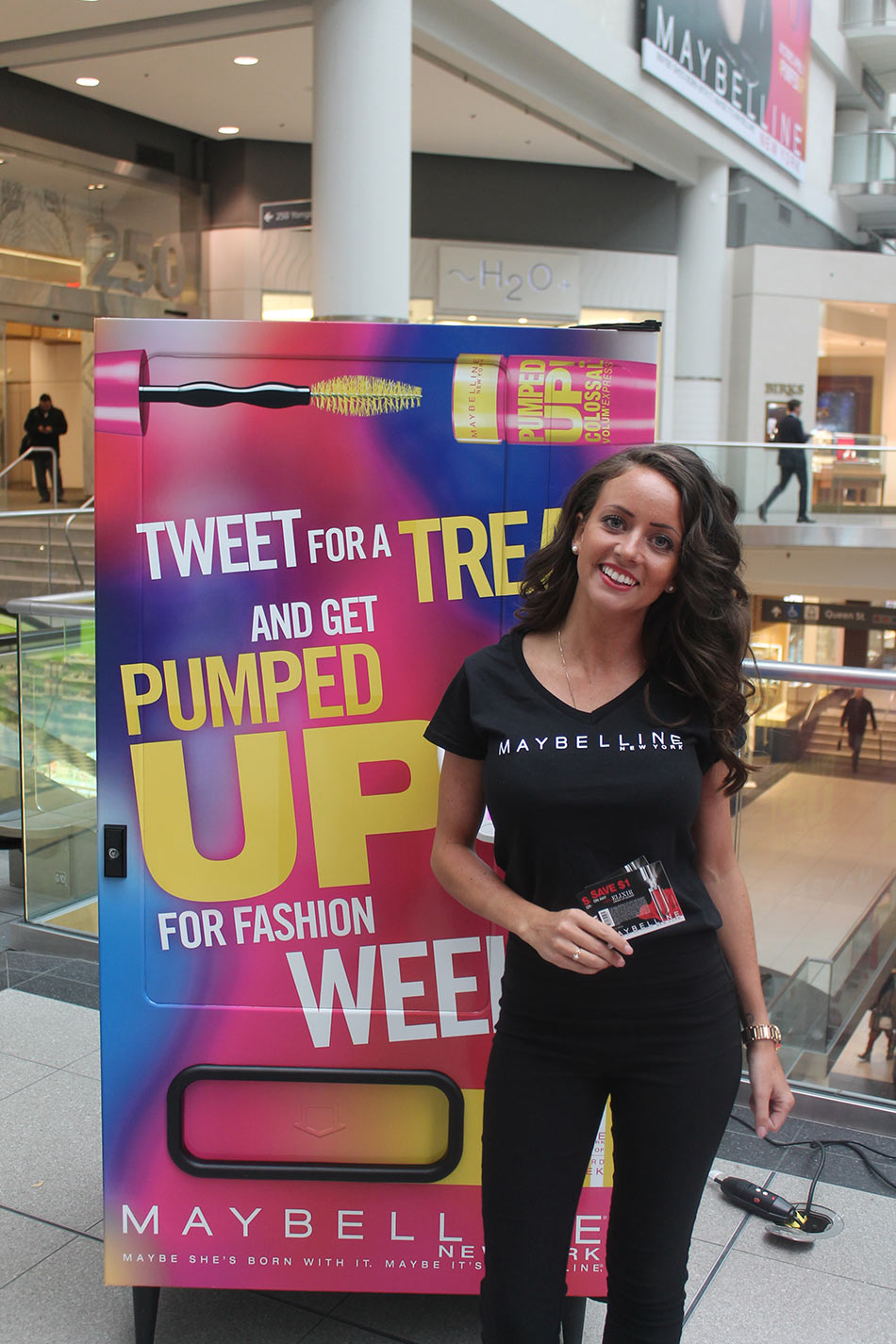 CHALLENGE
Drive awareness and product trial with 17-35 year females in support of the new Maybelline Pumped Up Mascara launch
SOLUTION
Leveraged insight of high social usage among young women to develop a branded social media vending machine
Vending machine dispensed mascara after a consumer sent tweet to @MaybellineCAN
Set-up activation in busy, target-right location – Toronto Eaton Centre
Enriched the experience and deepened product education with on-the-spot applications by certified make-up artists
Further extended reach of the campaign with post-makeover photos
RESULTS
1000s
of target-right consumers reached over 4-day campaign
775
live makeup applications delivered
2,500
coupons to drive sales distributed
2,000+
tweets for product drove reach beyond activation footprint